---
---
Our Officer Team:
GM:

Oria
Officers:

Genesis
Tennin
The Magical Space Papa
---
---

"Got a job that needs done, but you don't have the manpower?

You have that stalker on your back that you just can't seem to shake? Need to send them a message?

Need help to make that big delivery? Afraid you'll get ransacked by bandits?

Need a temporary bodyguard? Needing any fighters for hire?

Did somebody break your donkey's legs? Beat your horse? Set fire to your crops?

Are you looking for Lumberjacks? Fishermen? Maybe even a Jack of All Trades?
Consider a Kestrel!

We've got the manpower to get you exactly what you need, and our workers have the gumption to get the job done!


---

---
Are you in search for employment?
Got deep holes in those pockets of yours that need filled to the brim? Fill out an application with us! We accept mercenaries from all walks of life. Looking to build yourself a brighter future? Do you like smashing people in the face that probably deserve it? We've got the perfect position for you. Please send all inquiries to Oria."

- Fliers from across Tamriel
---
---



T H E
S U R F A C E:


The Kestrels keep an outward appearance of an upstanding mercenary company within the Daggerfall Covenant. The Kestrels take on many different jobs, a host of which any mercenary is willing to decline if it conflicts with their own personal moral code.

D E L V I N G
D E E P E R:

There is another side to every coin, and this one is no different. The Kestrels have no issue taking on more sinister tasks, so long as it is of benefit to the company. If it lines their pockets, they will find someone to take on the request. Theft and murder are no exception.
//O O C I n f o//
The

Kestrels

are an

RP-PvP

guild which has been designed to suit a wide variety of characters. They are an organization run by a band of individuals whose interests are simple: to make enough coin to stay afloat.

The Kestrels can send those under its employ to aid other guilds. Said guild might request a Kestrel to run some sort of errand or perform certain tasks. This includes but is not limited to: Hunting, Gathering Materials, Supplying Goods, Escorting Civilians and Merchants, Espionage, Assisting in Military Defense or Offense (PvP), Bodyguards/Protection/Fighters for Hire, Bounty Hunters, etc. They are a tight knit band of adventurers.


The goal is to inspire cross guild roleplay, assist with plotlines, as well as enjoy completing the content that the games we play have to offer. We encourage not just RP-PvPers to join, but non-roleplayers to join as well. While roleplay is not a requirement, respect for roleplay is. We want to foster an environment that is relaxed and fun. Our guild's faction is Daggerfall.

Understand that we use Discord for the majority of our communication. If an interested potential member wishes to be a part of the Kestrels, then Discord use, voice chat use and mic use are required.

Many of our members have been friends in different games, all of us with an ever growing interest in maintaining our friendships and making many more fond memories. Previous titles we have played together have been:
Black Desert Online - Guild: Silver Kestrels [retired]
World of Warcraft - Guild: Ragefire Battalion [retired]
Bless - Guild: The Forsworn [retired]
Ashes of Creation: The Kestrels [coming soon]
Elder Scrolls Online: The Kestrels [active]



NOTE: We are only recruiting ACTIVE members.

Participation is huge. We have a Drama Free no second chances policy and we are not interested in Wall Flowers. Register on our enjin and get in touch with us if you'd like to be a part of the journey! Happy Gaming!
---
---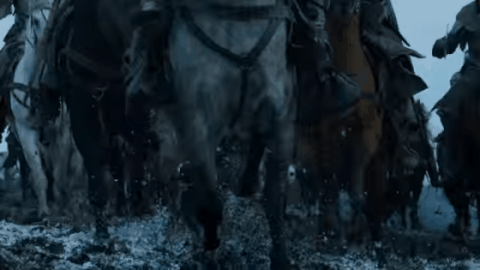 ---
---